SEARCH THE SITE
HOURS OF OPERATION
• Monday – 9am-6pm
• Tuesday – 9am-5:30pm
• Wednesday – 9am-2pm
• Thursday – 9am-5:30pm
• Friday – 8am-1pm
HELPFUL RESOURCES
Staff
GET TO KNOW OUR STAFF
Having a therapist or doctor that you trust isn't just important, it's vital. Get to know our staff be reading the bios below.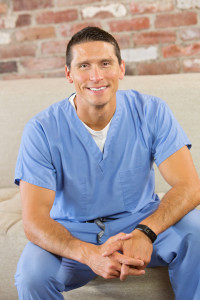 Clark Scott – DC, ATC
Dr. Clark Scott was born and raised in Anderson, Indiana.  He received his Bachelors Degree in Sports Medicine from Anderson University which he used to work as an Athletic Trainer at Acceleration Indiana doing sport specific training for 3 years. To further his knowledge of body mechanics, Dr. Scott continued his education by studying Massage Therapy at the Alexandria School of Scientific Therapeutics.  During that time he focused on myofascial release, sports massage and therapeutic deep tissue massage, spending 5 years working as a massage therapist. He continued his education by completing his degree as a Doctor of Chiropractic from Logan College of Chiropractic in St. Louis, Missouri.  Having such a broad experience has been crucial to him in helping his patients because understanding the role of how muscles control the joints, whether it is in the spine, shoulder, or hip, makes a major impact on how to treat specific injuries.  Dr. Scott has a strong focus on working with athletes for both rehab and pre-hab, helping to prevent injuries through functional movement education, as well as function based strength training.  Dr. Scott has worked with many professional and student athletes with a strong emphasis on runners and triathletes. Since 2009, Dr. Scott has been treating the USA diving team. He has traveled with the team on national and international trips, including the 2012 Olympics in London and the 2013 FINA World Championships in Barcelona.  When he is not treating patients in the office, Dr. Scott enjoys spending time with his children and his wife Amy.  He also loves playing the guitar, hockey, snowboarding, and participating in races and triathlons.
Amy Scott attended Purdue University and studied at the Krannert School of Business, graduating with a Business Degree. She landed a job in Corporate America for 13 years at Eli Lilly and Company. She discovered quickly that she couldn't quiet her passion for wellness and always yearned for more time with her family. She continued to study, learn and foster her education in Nutrition and Wellness. She became certified as a Spin Instructor, trained and competed in a myriad of triathlons, became a Health Coach via Integrative Nutrition, studied Pilates, and most recently has become certified in BioCored! Amy's true passion is her family and wellness. She desires to help others to find and maintain lifestyles that give them health and happiness. As of October 2013, Amy joined the Summit Spine and Therapy team; she is currently managing the office and handling the billing and HR. This position will truly allow her to follow her dreams and allow for a good work/life balance for herself and her family. Managing the office enables her to be the wife and mother-of-two that she has always dreamed to be, and she is finally following her heart, which, in turn, will impact many others! For assistance with billing or nutritional supplements, feel free to contact the office or email Amy directly.
Lauren, Front Desk